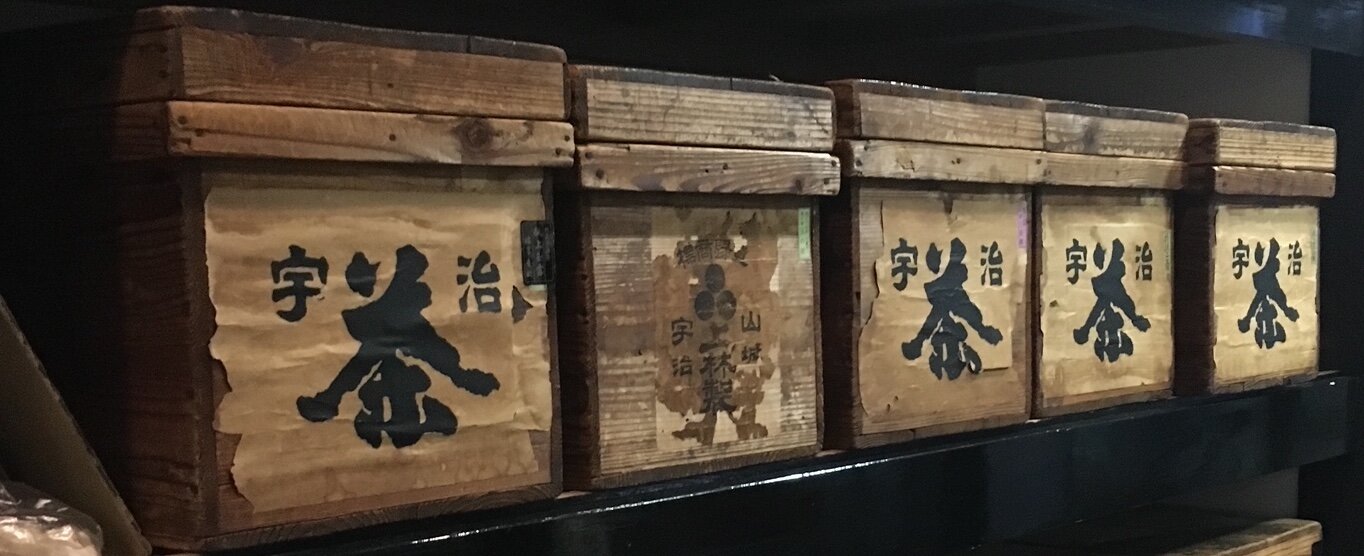 We are obsessed with green tea. It is a world that can involve you in wonderful research, as we have done, and fascinating knowledge, discovering the amazing variety of tea makers and trying out different matcha teas. It has been a journey that has allowed us to find what we believe are the best green teas from all those in the tea capital of Kyoto. So that we can share these beautiful tastes with friends all around the world. We want to offer others only something that we really love.
 When I visited Marukyu Koyamaen's tea factory in Kyoto I was already aware of their reputation as one of the top tea makers in Japan, producing very fine matcha and green teas. But what was surprising was how they were trying out new ideas and new ways of improving their teas. They are one of our recommendations.
Marukyu Koyamaen

Marukyu Koyamaen is one of the most prestigious tea makers in Japan, having been producing matcha tea since 1704.  Having developed the original production system, they now use a combination of modern and traditional processes to maintain as many historic elements as possible. They don't grind matcha tea manually anymore, but they do use traditional stones. Supplying top tea ceremony schools, high ranking shrines and temples, and top hotels, they've won numerous tea competition awards.  

Ippodo

 Ippodo is another venerable company - one of the most respected tea merchants / makers in Japan - and has been producing green and matcha tea in Kyoto since 1717. They now have luxury teahouses across Japan and in New York. They don't just sell top quality tea, but are very active in communicating narratives and ideas about tea culture and tastes around the world.
How to Choose Your Tea
We have created the following guide, to help you choose the right kind of matcha tea for your palette and use. This is based on my personal opinion, and you might develop your own ideas, but I hope it is a useful start along the journey to enjoying the wonderful delights of matcha tea, and awakening new sensations for you and your palette!